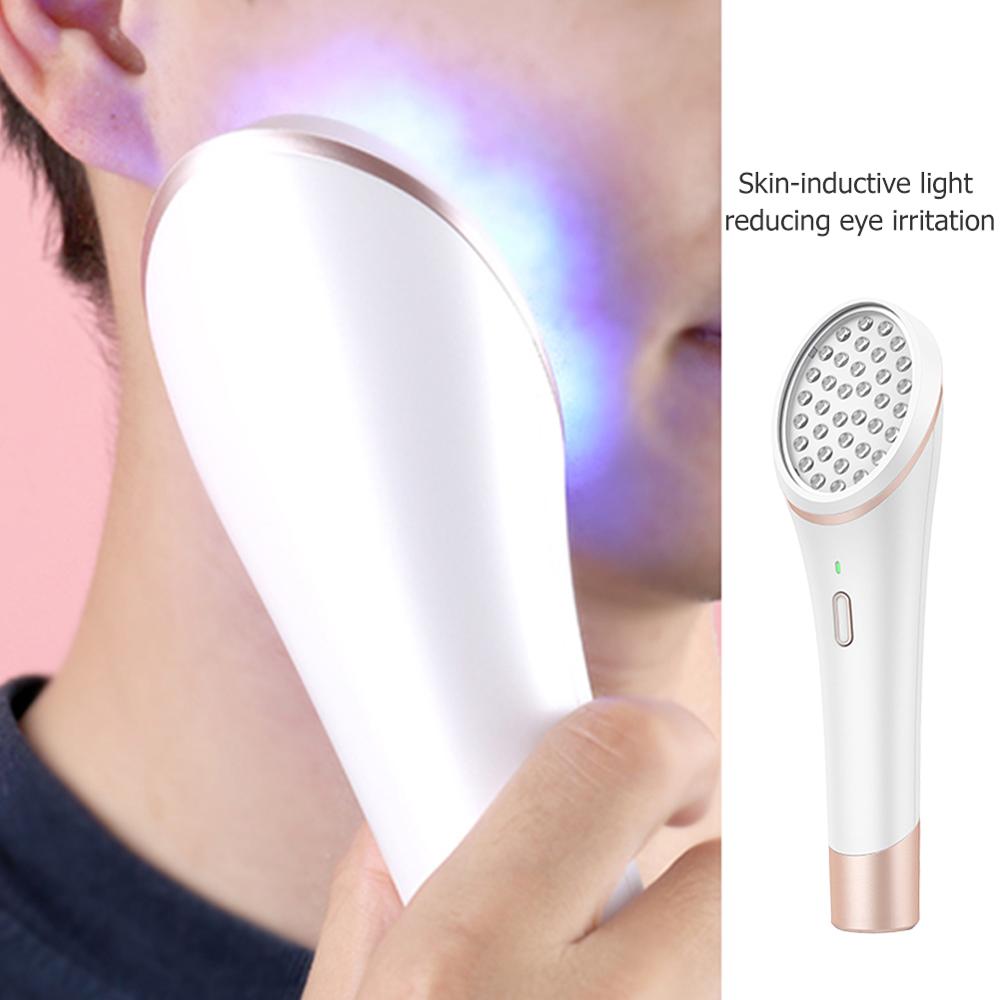 XPREEN color light acne is mainly a photothermal treatment technology using color light. It will be excited when it absorbs photons under a certain band of visible light, releasing singlet or free oxygen ions, and singlet oxygen will kill Propionibacterium acnes.IPL acne removes acne by emitting high-energy specific bands through the skin, and converts the porphyrin produced by Propionibacterium acnes into a compound that has the function of destroying bacteria, and IPL acne does not have any adverse effects on surrounding tissues. IPL removes acne. The patented photothermal treatment technology for acne uses a combination of light and heat to effectively kill Propionibacterium acnes.
【feature of product】
- 24 nanometer blue lamp beads and 12 nanometer red lamp beads, 36 lamp beads are treated at the same time, the energy is concentrated, and the effect of acne removal and skin repair is better.
- Use phototherapy technology to eliminate acne bacilli, balance oil, treat acne marks, mild and non-irritating, suitable for all skin types.
- Automatic shutdown within 40 minutes to avoid overuse. It is a 5-minute reminder to change the treatment area. The sensor emits light to reduce the irritation of the colored light to the eyes. At the same time, it is more convenient to change the treatment area without pressing back and forth.
- No need to connect to a power source when in use; equipped with a wireless charging base, plug and charge. More freedom and convenience.
- The 70-degree oblique cutting design of the treatment head has a larger glossy surface and fits the shape of the face; the main body design is ergonomic, and there is no discomfort when grasping for a long time.

Gently apply the physiotherapy head to the acne area.
The red and blue lights are on at the same time to start treatment.
Place the physiotherapy head on the acne area for 5 minutes.
Remove the physiotherapy head after 3 beeps.
Repeat the above steps to treat other areas.
After the treatment is completed, apply a mask to achieve the best results.
Do not use the device on severely acne skin before consulting a dermatologist.
If you are particularly sensitive to light, please do not use the device.
Do not look directly into the light, as this may cause eye injuries. When using the equipment, please wear the equipped goggles.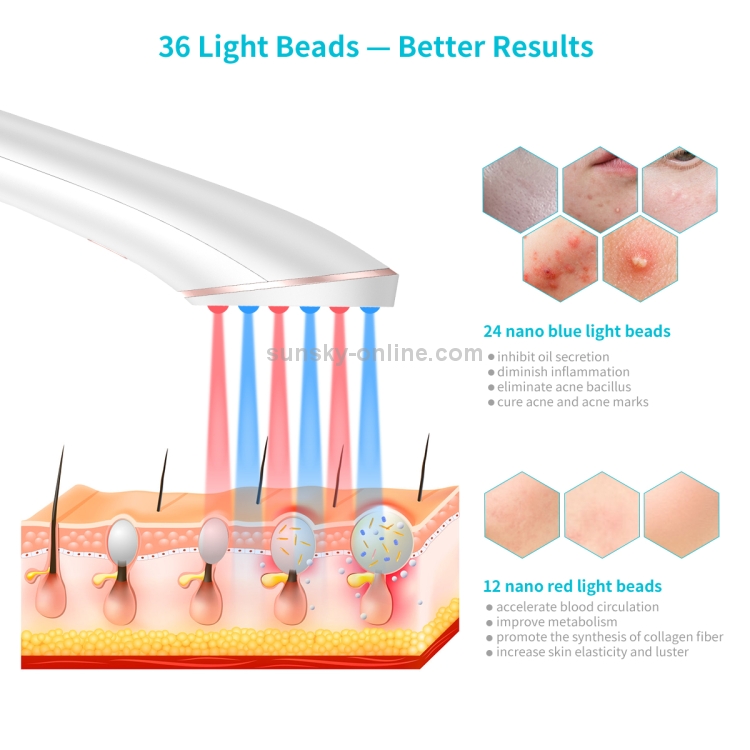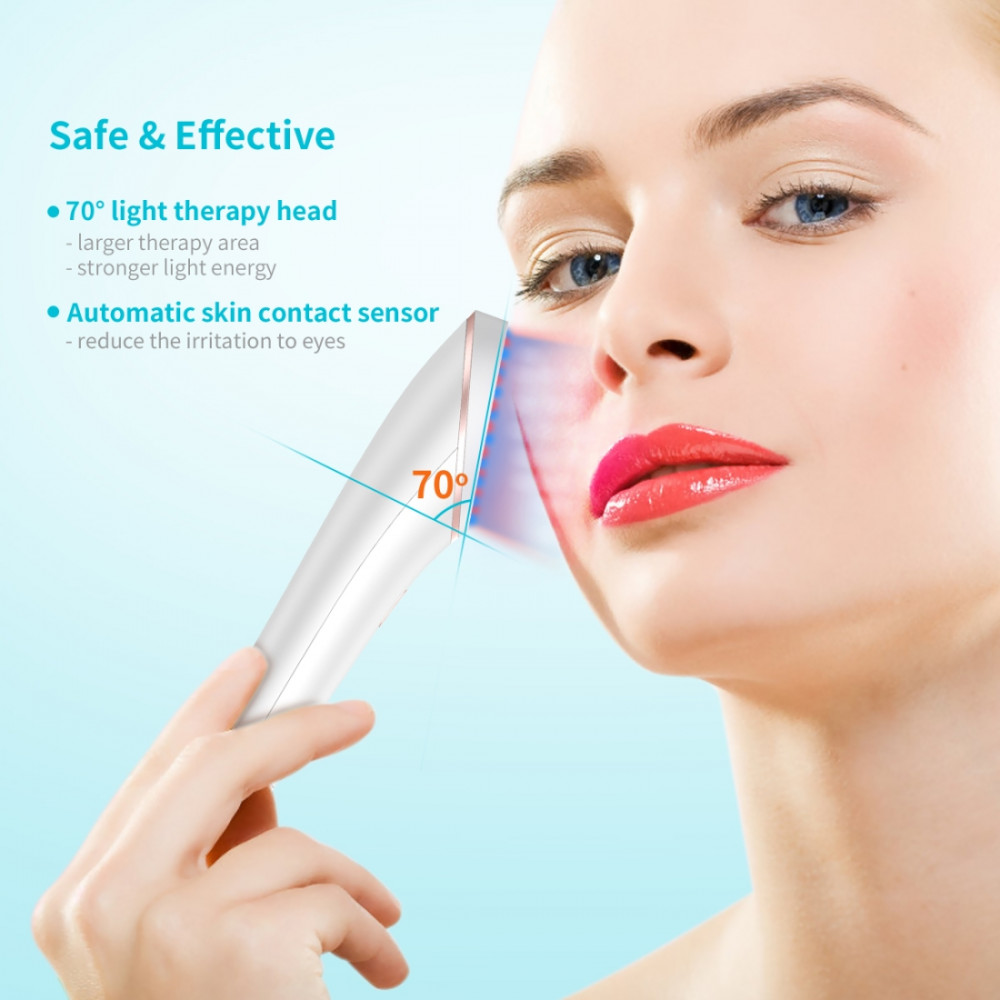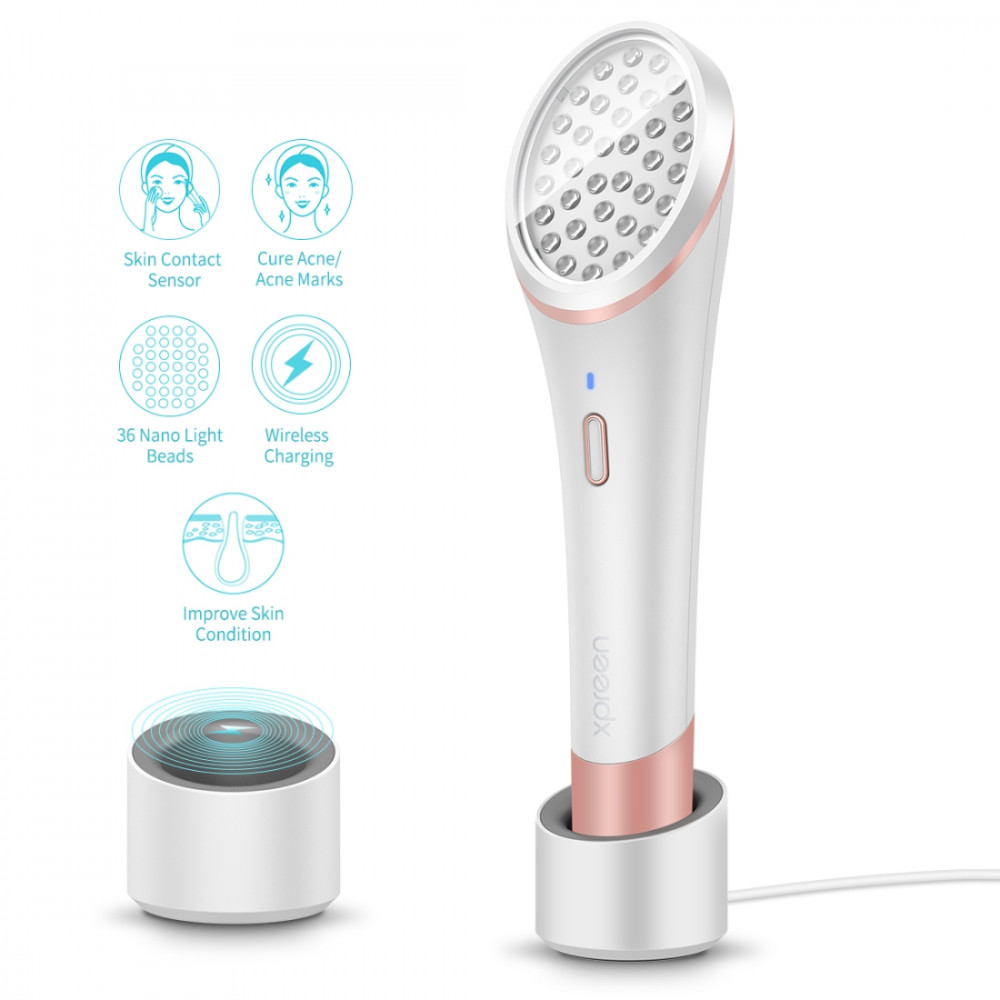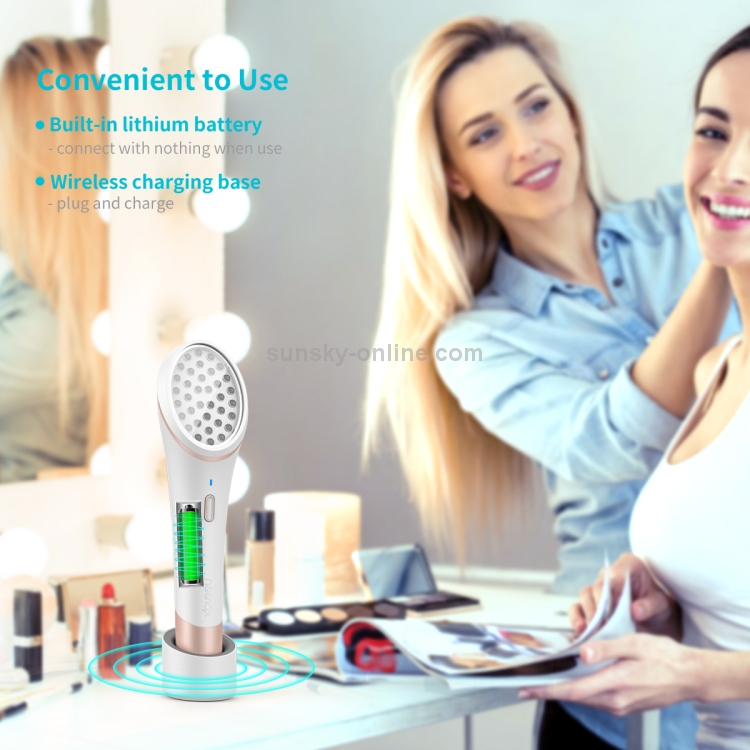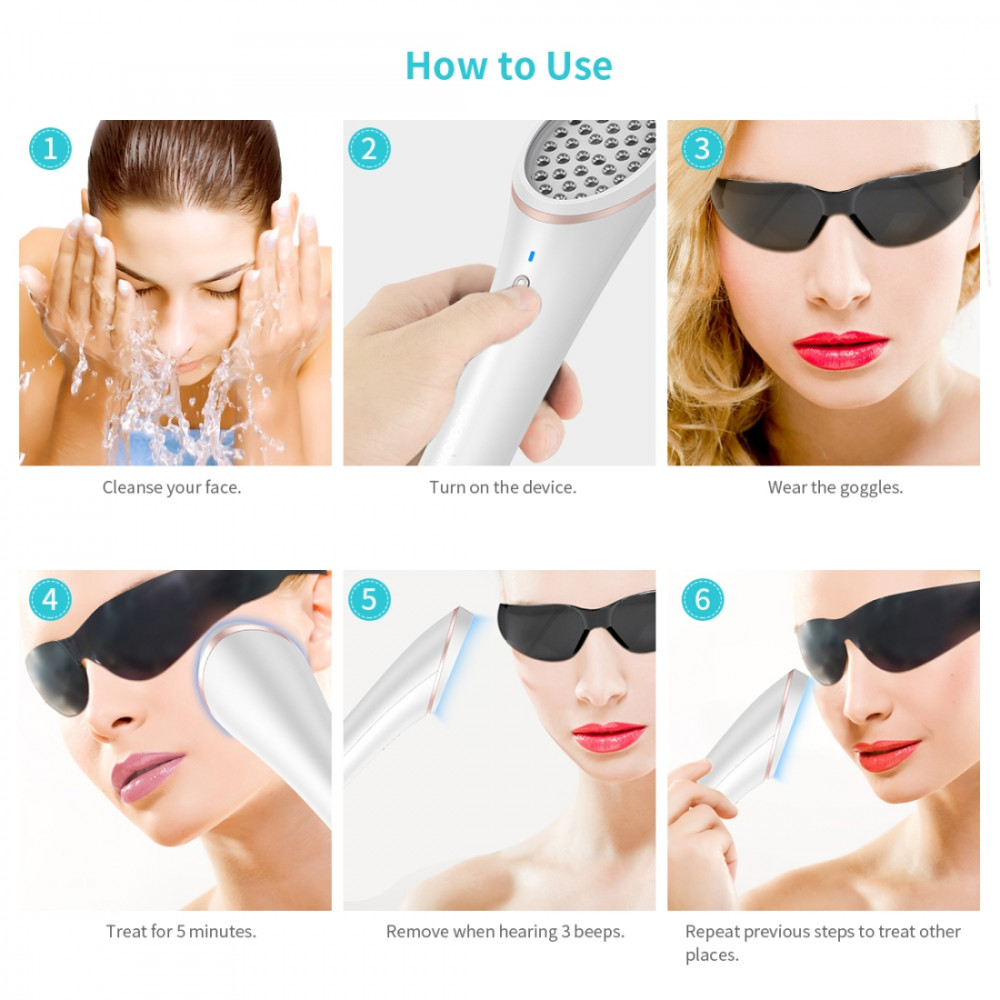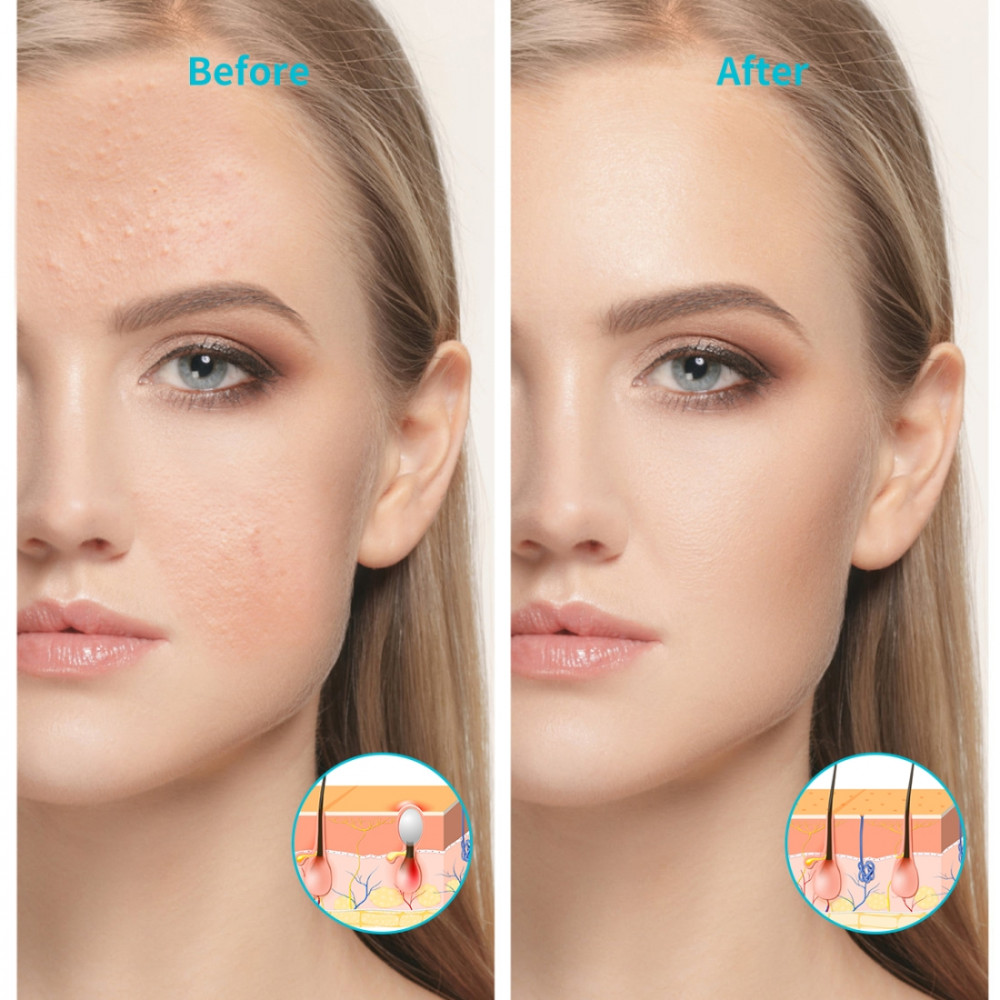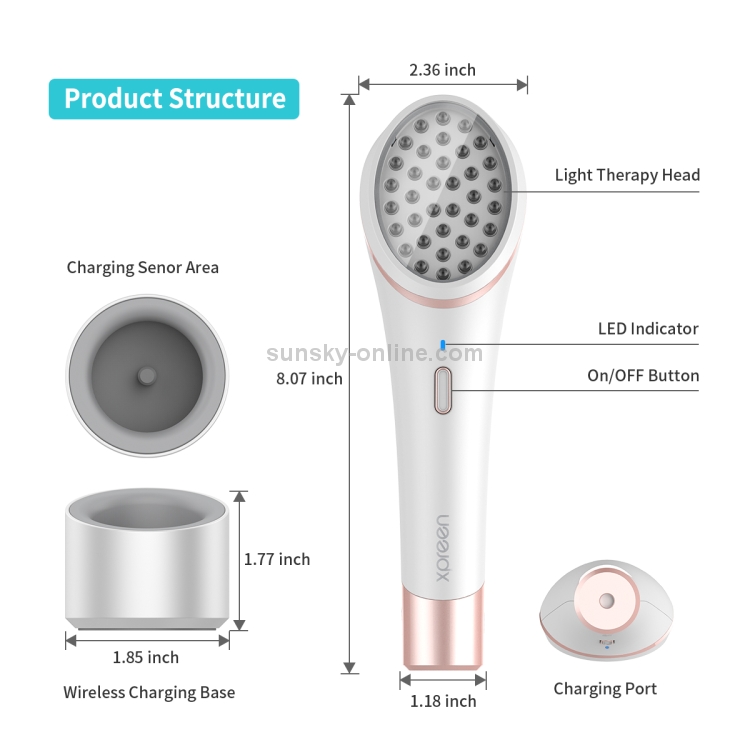 ** One-year warranty for the original licensed product **